Welcome to UC Davis Health!
You are now part of a team dedicated to fulfilling UC Davis Health's Vision of "Tomorrow's Health Care Today" and practicing our values of kindness, trust and inclusion.
---
New Employee Welcome
The New Employee Welcome (NEW) is a required training event for all new employees to be taken within 30 days of hire. We'll introduce you to our organization, provide opportunity to meet fellow new employees, and share tools and resources to aid in your success.  
Topics include:
History & Mission
Parking & Transportation
Campus Culture & Values
UC Voluntary Retirement Savings
Employee Discounts & Resources
Campus & Community Engagement
Union Welcome (scheduled separately for represented employees only)
Registering:
Sessions are held Mondays, from 9 - 11 a.m.
 
Your employment onboarding materials will include details about your Welcome event date. See your Onboarding Specialist and welcome packet for more information.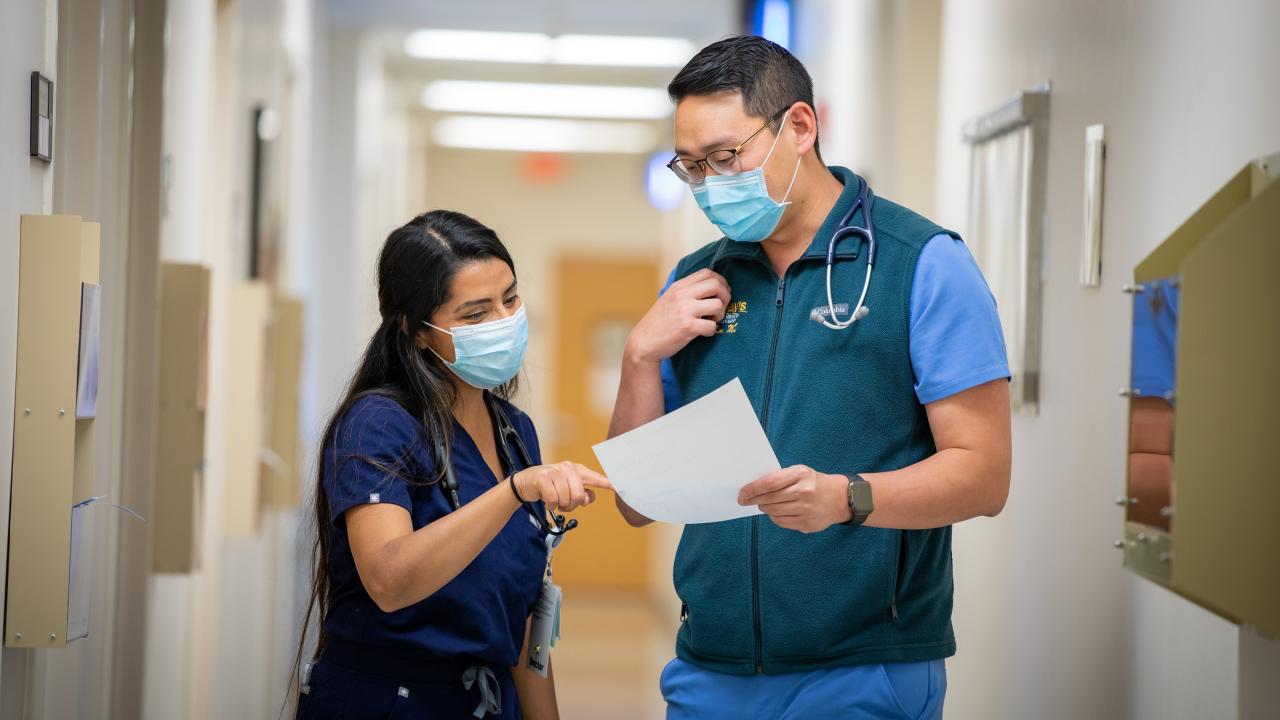 New Employee Manual
---
Computing and Personnel Programs
All About UCPath...
UCPath is your employee self-service portal for benefits, payroll and human resources.
Everything you can do in UCPath:
Update personal information and emergency contacts

Enroll in benefits (Must Be Done w/in 31 Days)

Update tax withholdings

View earning statements

Check leave balances/accrual

Access performance evaluations 
Get Your Employee Computing Account
You'll need it to access our Intranet, to record your hours in EcoTime, to access training in the UC Learning Center, and so many university systems - like UCPath.
---
Employee Benefits
New employees must select their health and insurance plans within 31 days of hire.
Sign in to the UCPath portal to complete your elections.
Benefits Overview
Hosted monthly by UCPath (virtually)

Covers each employee benefit, eligibility, how to enroll and it's strongly encouraged you attend or watch recording.
Benefits Help Desks
Weekly on Wednesdays, hosted virtually by UC Davis Employee Benefits, from 10 – 11 a.m.

Benefits analysts will answer questions and meet individually with employees in a breakout room.


 
---
Mandatory Training:
New employees must also complete the following online mandated trainings within the first 30 days of employment. These trainings will be assigned to the employee in their UC Learning Center account.
All new Supervisors and Managers will need to complete the following within 18 months of employment. The series will be assigned to the employee in their UC Learning Center account.
---
New Employee Resources:
Here are some helpful resources to help you connect with the people and employee benefits that make working at UC Davis Health exceptional:
Visit the Payroll Services webpage for: 

>  Payroll representatives which are assigned by last name of the employee.
>  Payroll calendars that display pay dates, pay periods, holidays and service accrual credit dates.
>  Contact payroll at ecotime@ucdmc.ucdavis.edu or by calling (916) 734-9150.
Paid Time Off

>  Non-represented staff are eligible for Paid Time Off (PTO).

>  Sick and vacation time is earned by represented employees.

Uniforms
If a uniform is required for your position, you will receive an email from Mission Linen on how to order your uniform. Access the UC Davis Health Apparel Program for more details.

Contact Mission Linen directly with any questions at (833) 525-3784 or via email at ucdhealthapparel@missionlinen.com.
A valid permit is required to park, 24/7, on the UC Davis Health Sacramento campus (including the Cannery and Midtown Clinic). Daily permits are available through the ParkMobile app. Please contact Parking & Transportation at 916-734-2687 with questions.

>  Learn more at health.ucdavis.edu/parking/parkmobile/

State Agency Service Credit

If you were previously employed by either the State of California or California State
University please submit the Prior Service Verification Form via UCPath to capture sick leave and service months.
---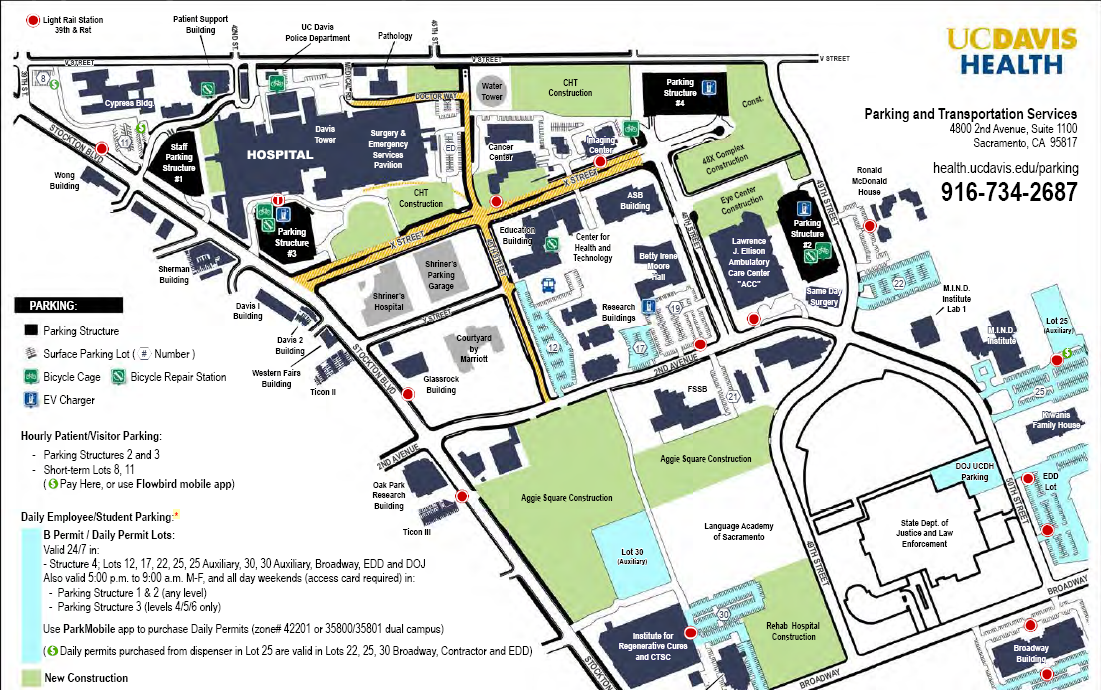 UC Davis Health Map
Find your way around the Sacramento campus - from buildings and shuttle routes, to parking lots and construction zones.