How you set the stage for your new employee's first day is critical to creating a positive impression and building strong connections from the start. 
Although your approach will vary depending on whether your new employee is new to your department or to the university, your goal as supervisor remains the same — to reinforce the reasons your new employee chose the position. Accepting the offer to join your department was likely a big decision for your new employee.
Remember to make it a priority for your new hire to spend a day or so learning about the University of California and UC Davis. This will help reiterate their decision to join UC.
---
Communication
Something as simple as a two-minute phone call or a note in the mail can go a long way toward making your new employee feel valued and excited to begin working in your department. Ensure that the connection you build with your new employee is strong from the start.
Confirm your new employee's acceptance of the position. Consider sending an appointment letter regarding the specifics of the employee's job including position description, salary, reporting relationship, collective bargaining contract (if position is represented) and start date.

Ensure that you know what paperwork is required and with whom the new employee will meet to complete it (Shared Service Center, payroll coordinator, departmental benefits assistant).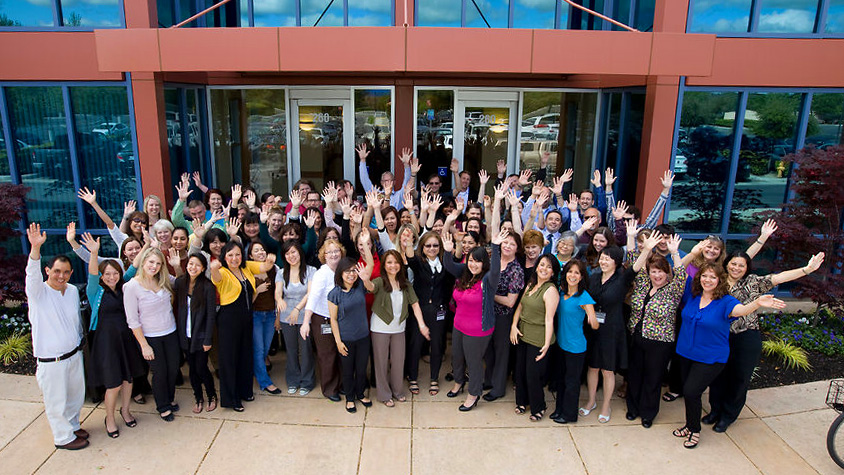 Manager Guide and Tips
Review best practices and a script to help make your new employee feel WELCOME!
Stay in regular communication with your new employee via email or phone during the period between the acceptance and the start date regarding applicable conditions of employment:

Acquaint your new employee with your department and UC Davis. Include information about:

Provide critical first-day information:

When to arrive (date and time)

Where to park

Where to report

What to wear (uniform, lab attire, hard-toe shoes)

What documents to bring to complete Employment Eligibility Verification Form I-9 (photo ID, Social Security card, passport, visa)

What the schedule will be

What the lunch options are

Information that is nice to know (there's coffee onsite, recycling is valued, the building is always cold)
---
Work Environment
Make sure your new employee's work area is set up before the first day. First impressions count, so providing your new employee with a work area that is in "move-in" ready matters. You may want to include a welcome packet of information about your department, UC Davis and the local area.
Location
Determine designated space (locker, workbench, cubicle, office)

Organize and clean designated space

Make arrangements for furniture (chair, stool, desk, file cabinet)

Order name plate

Make sure supplies and equipment are available

Arrange for keys or other means of access to the designated space (building, lab, office, locker room)
Arrange for computer access and accounts (hardware, software applications, email, network connectivity, shared folders, online time reporting system)

Add new employee's name and contact information to shared directories, distribution lists and email/calendaring systems
Set up telephone services (equipment, features, voicemail)

Arrange for mobile devices (cell phone, pager, radio)
Miscellaneous
Order name badge

Order business cards

Address clothing and equipment requirements

Label mailbox

Update phone lists, department directories, organizational charts

Provide copies for new employee
---
Collaboration
Reach out to the rest of the department for help with preparations for your new employee's arrival —involving peers builds camaraderie. Consider assigning a "buddy," an experienced co-worker, who can assist in answering your new employee's questions and providing guidance in the early phases of the onboarding process.
Announcement
Announce the hiring of your new employee. Let everyone, including the management team, know when he/she is starting and in which position.

Include information about your new employee's background (previous employment, education, experience, interests).

Ask others to welcome and show support for your new employee.
Coordination
Enlist others to assist with preparations (facilities, technology, human resources).

Prepare department orientation packet (vision, mission, organizational chart, staff directory).

Ensure all necessary forms and documents are ready for processing.

Confirm appropriate signature authorities have been established.

Confirm schedules are updated to support the new employee's activities.

Arrange for introductions (walk about, welcoming event, designated time during an upcoming staff meeting).
"Buddy"
Select an employee on your team to be a "buddy" — a go-to resource for your new employee during the first few months.

Send your new employee the name and contact information of the individual so that they can be in touch with one another before the first day.
Schedules
Plan and schedule any training critical for your new employee to receive within the first few weeks on the job.

Set up appointments with individuals whom your new employee should meet early on.

Set aside time on your calendar to make sure you are available when the new employee arrives on the first day and frequently throughout the first week.

Create a first day schedule for your new employee.

Develop an itinerary for the first week so your new employee hits the ground running with meaningful work. The schedule should include a balance of time with others and time alone to read introductory materials and complete orientation-related tasks. Include some or all of the following:

One-on-one or small group meetings with team members. During these meetings, team members might describe their work and how it integrates with the new employee's work.

One-on-one meetings with you to discuss position description, performance expectations, appropriate attire, time and leave, etc.

Designated times for the new employee to take the New Employee Orientation e-course, attend the Employee Benefits Orientation, and attend the New Employee Welcome event.

Meetings with other key colleagues.

Tour of campus or larger work environment.