New Campus Newsletter Directory
UC Davis is excited to announce the launch of a campus newsletter directory as part of our commitment to help employees receive the news and information they need to connect at work. 
This online directory is intended to help employees easily connect with campus news, research, events, groups and resources that are relevant to their workplace needs and interests.  
The webpage features an extensive list of UC Davis newsletters distributed by many different departments. With a simplified, user-friendly subscription process, employees can easily stay informed and enhance their work experience at UC Davis. 
The newsletters featured cover a wide range of topics including: 
Academia and research 
Community engagement and campus events 
Facilities and departmental updates 
Diversity, equity, and inclusion 
Employee news such as work life and benefits 
Health and wellness and relevant training 
Safety 
Sustainability
To make browsing and subscribing efficient, each listed newsletter features: 
A summary of the newsletters content 
Publication frequency 
Intended audience 
Target campus 
A subscribe button 
A link to the newsletters archive (if applicable) 
We've Heard You 
We are committed to taking actions to make UC Davis an even better place to work. Based on the 2022 Staff Experience Survey, UC Davis prioritized communication flow as one of four areas of focus to improve staff engagement.  
The newsletter directory streamlines the various communication vehicles available by offering a dedicated webpage to explore these resources. Employees can easily discover and subscribe to information from different leadership, departments and teams, facilitating greater accessibility and distribution of campus news. The webpage will also be updated regularly to ensure continued communication flow. 
A New Resource for Employee Onboarding 
As part of our ongoing commitment to improve employee onboarding, the newsletter directory will also be shared with new hires so they can effortlessly connect to university resources. By providing this directory during the onboarding process, we aim to ensure new employees feel supported and are equipped with the connections needed for success. 
Subscribe Today 
Explore the directory and find topics related to your communication needs and interests by clicking the button below.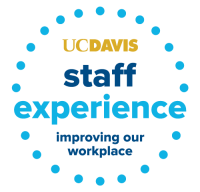 Tags